Unlock Your Health Potential at Elite Lifestyle Co.
Cherry Hills chiropractor Dr. Lindsay Regehr wants to help you experience optimal health so that you can live a life without limitations. Our integrative approach to Chiropractic care helps patients achieve full wellness by taking tension off the spine and removing interference in the body's nervous system. In fact, we put the word "Elite" in our practice name because that's how we want patients to feel – at the top of their game!
Start Living Your Elite Life Today
Chiropractic care has many benefits, from pain relief to improving digestion. Do you experience any of the following?
Allergies
Neck pain
Back pain
TMJ
Headaches
Carpal Tunnel Syndrome
Digestive Issues
Sprained Ankle
Hip, Knee, or Ankle Pain
Shoulder, Elbow, or Wrist Pain
Poor sleep
Plantar fasciitis
Sciatica
Lack of energy/fatigue
Poor posture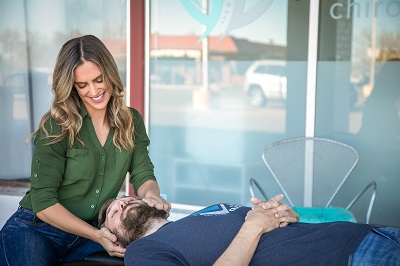 It's time to stop living in pain and start living the life you deserve. Schedule your New Patient Experience today.