About Us
The Mission of Elite Lifestyle Co.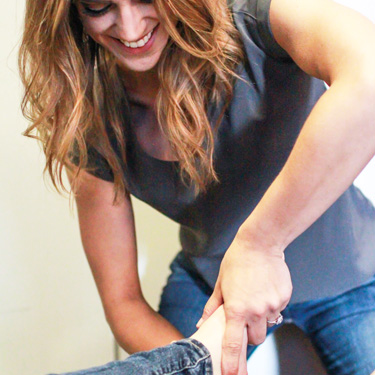 Simply put, Elite Lifestyle Co. wants to help people who lead an active lifestyle achieve their best possible overall health. To do so, Dr. Lindsay will find and fix the root cause of your dysfunction rather than simply slapping a bigger "band-aid" on the issue. She finds great satisfaction in helping athletes perform at their best, saying, "It's fun to see how well they progress with chiropractic care."
Extremity Adjusting
Through her education and experience, Dr. Lindsay has a keen understanding of the connectedness of the various parts of the human body. This has led her to see the value in "extremity adjusting," in which chiropractic manipulation is applied to joints other than those of the spine, including the ankles, feet, toes, elbows, wrists, hand, fingers, and shoulders.
Dr. Lindsay took an intensive post-graduate course in extremity adjusting, and has also taught the technique. She says, "Most people don't realize to what extent everything in the body is connected. For example, a misalignment in the ankle can cause shoulder pain."

Take a Tour of Elite Lifestyle Co.
Commitment to Education
In addition to her commitment to educate her patients about all the parts of the body that can be adjusted (and the benefit of chiropractic care in general), Dr. Lindsay regularly hosts classes on health, fitness, and mobility.
MEET DR. LINDSAY »
Do you lead an active lifestyle? Contact us today to get on the path to peak performance and your best possible health!
---
About Elite Lifestyle Co. | (720) 509-9379