Elite Lifestyle Coaching with Dr. Lindsay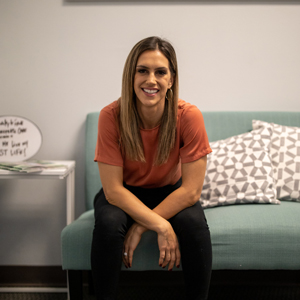 Join Dr. Lindsay for Elite Lifestyle Coaching to bridge the gap between your physical health and emotional wellbeing to finally reach your full healing potential. Dr. Lindsay saw a gap that needed to be fixed – the influence of stress, self-criticism, lack of motivation and self-sabotage that prevents patients from fulfilling their health goals and life dreams.
Lifestyle coaching is complementary to chiropractic care to strengthen the brain-body connection, release emotions that are held within the body, and become more self-aware in body and mind. The goal of coaching is to allow you to have your dreams come true and live your "elite life"!
Benefits of Elite Lifestyle Coaching
Improve self-confidence
Clarity for goal setting in health, relationships, career, body, and mind
Create boundaries to conserve your energy and guide you to do only the things you love in life
Gain new perspectives and insights into yourself
Take action to develop real change and develop personally
Learn how to take advantage of your strengths
Identify patterns that hold you back and learn how to create new healthier patterns for success
Live in alignment with your core values (Not sure what they are? We can help you with that too)
Elite Lifestyle Coaching is for you if the following are true:
You want to achieve your dreams and be successful
You want more confidence
You want clarity in your goals and dreams
You want to start taking better care of your mind and body
You want to break patterns that are holding you back from achieving your goals
You want to understand yourself deeply
You want better relationships
You want to be challenged to reach your full potential
You want to achieve your "Elite Lifestyle"
Dr. Lindsay is currently taking on limited 1-1 coaching clients with a choice of programs to best serve your needs. Schedule your complimentary 15 minute discovery session to determine if Elite Lifestyle Coaching is right for you.
---
Elite Lifestyle Coaching at Elite Lifestyle Co. | (720) 509-9379