Meet Milo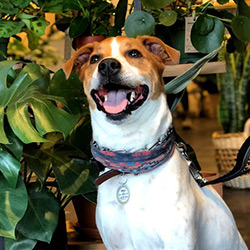 Milo, or Mr. Milo is Dr. Abi's dog that she takes everywhere with her. He will greet you at the door and loves to have his head scratched! He also loves to leave his mark on his patients in the form of his hair, he believes that it makes sure he will never be forgotten.
When Milo is not at the office, he's exploring Colorado with his two moms or playing with his sister Saba. He loves to meet new people, go on car rides and go on hikes.
Fun facts about Mr. Milo
He has 22 dog breeds in him
He sounds like a monkey when he gets excited
He can climb trees
He loves to give high fives
---
Milo | Elite Lifestyle Co.