Therapeutic Massage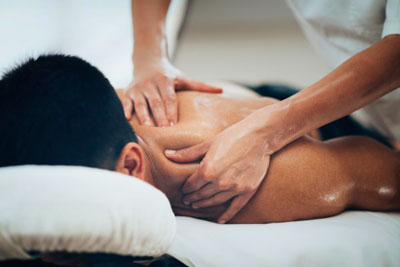 We offer a variety of massage techniques to complement your chiropractic care, and are also beneficial whether you are a competitive athlete, weekend warrior or the world is weighing you down. Massage benefits include:
Preventing injuries
Aiding recovery
Lowering stress
Our massage therapist, Mika, uses a variety of techniques, listens to your needs and provides an integrative therapy session. Techniques used include:
Sports
Deep tissue
Neuromuscular
Cupping
Sport Massage
Geared toward the athlete or active individual. This form of bodywork is excellent for chronic tightness, scar formation, repetitive strain or regular high-intensity exercise, helps prevent injuries, improves mobility and reduces inflammation. Each session is fully customized to ensure your specific needs are met. Different modalities in addition to massage therapy may include, cupping, facial work, muscle stripping, assisted and active stretching, there may also be moments where you will be asked to produce certain movements while she holds compression.
Deep Tissue Massage
A combination of relaxation and work through some of the muscle issues or "tight spots" you may be experiencing, the goal of this session is to calm your nervous system with medium-deep fluid strokes, while also improving circulation. This is suited best for those looking to reduce general tightness, stress and soreness.
Book your massage today and ask about our new client special!
---
Therapeutic Massage Cherry Hills | (720) 509-9379